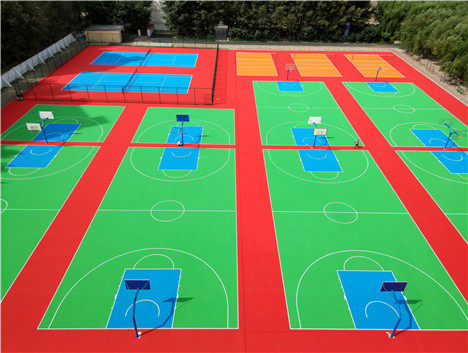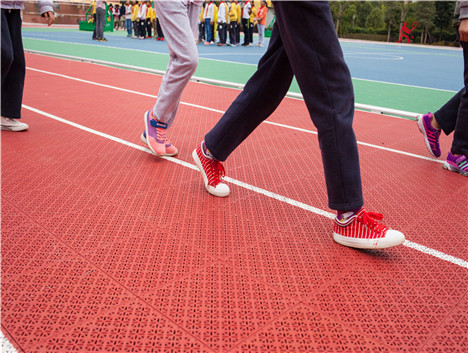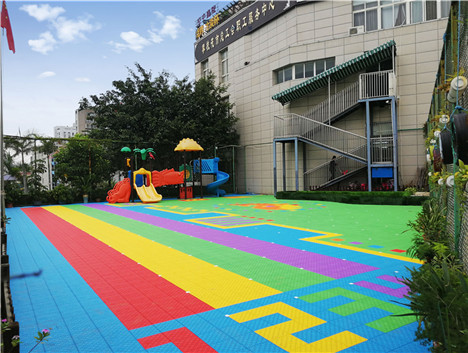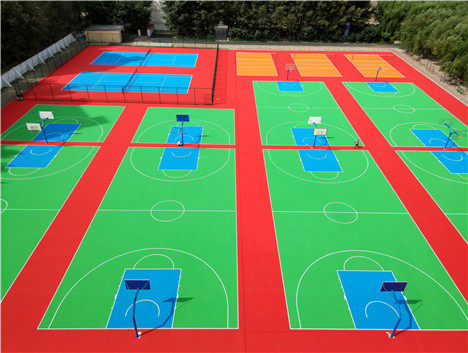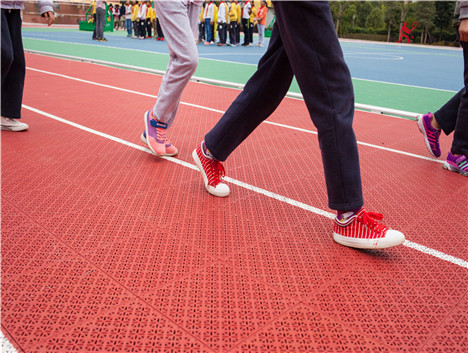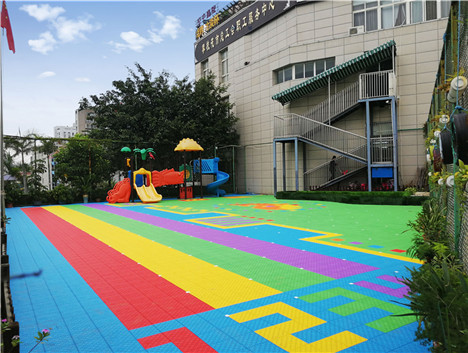 Interlocking flooring
Interlocking tiles as a new and convenient florring material is widely used indoor and outdoor, covering sports courts, playground and kindergarten.Comparing to many other sports flooring,our synthetic interlocking flooring enjoy great advantages by overcoming their drawbacks and solving their problems.
Product Description
Material: Modified copolymer polypropylene
Size: 250*250*12.7mm, 300*300*15.8
Advantage:
1. Eco-friendly: 100% recyclable Polypropylene, eco-friendly in production, installation and application.
2. Healthy and safe: anti-skid surface and excellent shock absorption performance.
3. Durable: long lasting outdoor/indoor application with 8-10 years of guarantee.
4. Suit for different climate and weather: Anti-aging ,anti UV, anti corrosion, anti-fading.
5. Superior water drainage, enable to be played on right after rain.
6. Fast and easy installation: easy to install and dismantle.
7. Colorful tiles available in one project.
8. Application for sports like tennis, basketball, badminton, and mutil-function courts, kindergarten etc.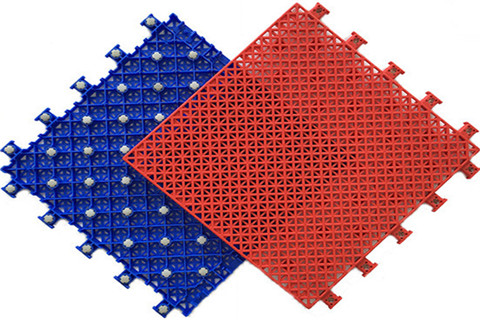 Elastic Double Tier
Application: Outdoor Sports courts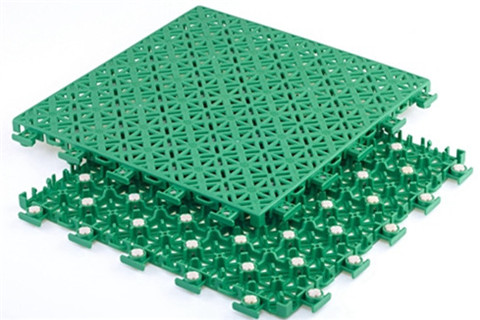 Elastic Pro
Application: Ourtdoor Sports courts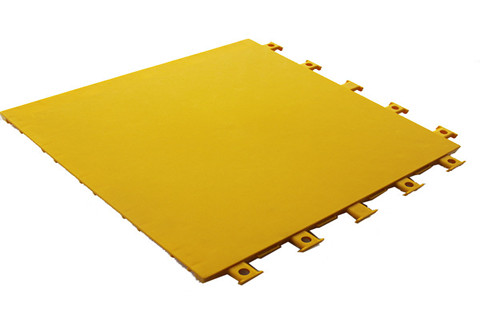 PP Mate
Application: Indoor basketball field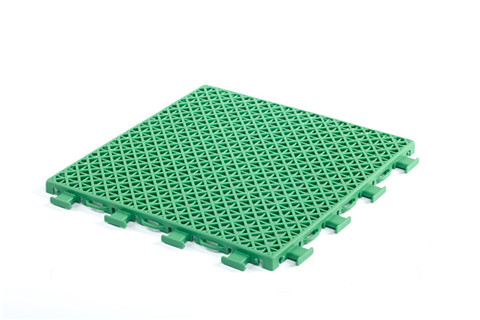 DA01
Application: kindergarten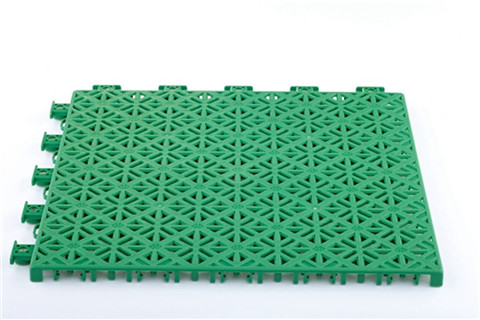 EA01
Application: kindergarten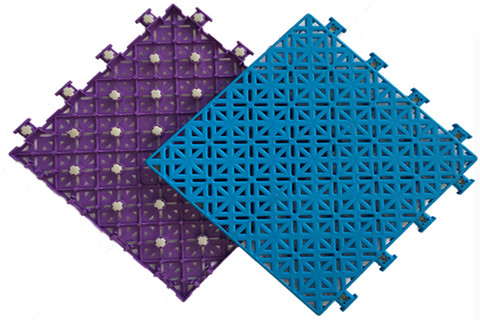 KA01
Application: kindergarten

Inquiry
Wecome to leave your question,we will get back to you as soon as possible!